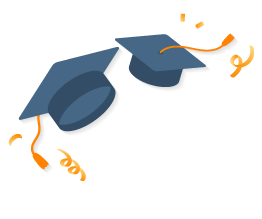 Kindergarten Graduation 2021
This school year has been a challenge for all of us but especially for our kindergarten students. At a young age, our kids were able to learn letter names and sounds, numbers from 1 to 100, to add and subtract, and some sight words through virtual classes and blended learning! They also had a chance to learn about sharing, living values, responsibility, and resilience. 
On June 5th, our kindergarteners concluded their school year with their Kindergarten Graduation at Patrick N. Hughson Auditorium in the Instituto Cultural Dominico-Americano. With a solar system theme, the stage was decorated and prepared for our students to perform beautiful songs, chants, and poems related to all the main things they learned in Kindergarten. Moreover, our kindergarten parents were part of the performance, they showed where our kids got their moves from dancing one of their favorite songs "Dance Monkey". 
We want to thank all parents and our wonderful teachers Ms. Duarte & Ms. Desangles for preparing a beautiful graduation ceremony. We wish our students the best at the start of their Elementary School. 
By:
Lorena Trinidad
School Principal